As an Amazon Associate, I earn from qualifying purchases. Some of the links below might be affiliate links. This helps me to run the site's maintenance.
A fly fishing hat protects anglers from getting exhausted while fishing under the burning sun. It keeps them comfortable and keeps their focus intact because it closes out the angler's surrounding vision. It also has a unique fabric weave, which makes it dense and well suited for protecting fishers from the sun. 
For heightening appearance, fly fishing hats add to the angler's arsenal of fishing equipment and enhances his dress code. For many years, these hats have been the most dominating trait in an accomplished angler. Having an elegant hat to accompany you to your trip is vital to establish your mark as a professional angler.
Choosing the right hat for the right purpose is where most of us get confused. Because there are several kinds of headgears out there, people don't know what will be the right one. There are a few things you need to know before buying the right hat.
For protecting you from the sun, your best option would be to go for a full brim hat. It can be a booney or a fedora or anything else as long as it's a full brim hat.
They cover all parts of your head, and they clear all obstructing sun rays while you fish, however, they might not be ideal for windy situations.
For windy situations, baseball caps or trucker caps are better suited as they won't bother you when the wind is blowing.
Depending on the situation, I suggest you have a variety of hats at your disposal. You won't know when an urgent situation might arrive.
If you've got that cleared, then it's just a matter of design and appearance. Whatever suits your taste will do wonders for you. We will look at some of the most outstanding hats out there for you to try.
Columbia Unisex-Adult Bora Bora Booney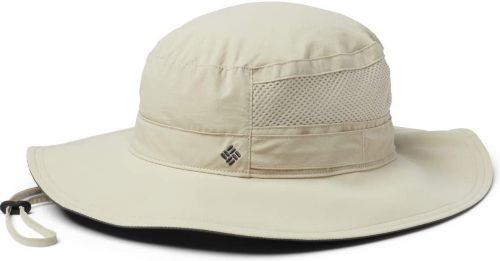 Among all the deals on Amazon, this one will catch your eye. It's a unisex booney, and they used textured nylon poplin for the fabric. It uses signature wicking fabric and sweat-wicking capabilities for maximum quality. 
Also, it hosts a breeze inducing vent that keeps your head relaxed while you're fishing. It comes with a plethora of colors, so the style is undoubtedly an option.
Summer Outdoor Sunscreen Square Big Fishing Hat for Men/Women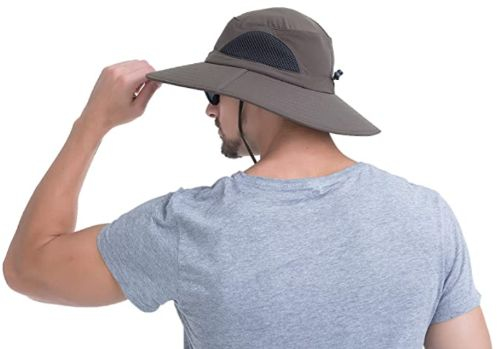 This summer outdoor hat comes packed with features that will make you consider buying this. The most dominating trait about this hat is that it's waterproof, so it's ideal for fishing on a sunny day. It has top-notch polyester fiber cotton and other breathable materials.

It also has an adjustable elastic strap design for most head sizes, so you don't have to worry about the hat not fitting. Built-in foldable edges make it easy to store and carry in your backpack.
This hat is not just for fishing, but you can use it for other outdoor activities too. So, it is versatile. I highly recommend this one as it's cheap, multipurpose, and quality assured.
LINDO Trucker Hat – Fly Fishing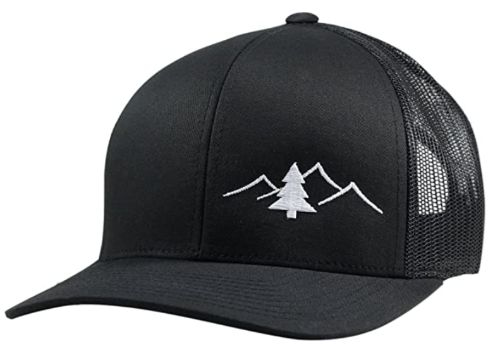 The last but not least hat to make it into the list is the Fly Fishing Hat. It's not a full head covering headgear, but it has a lot of functionalities, and it has a clean design. It is a premium quality hat and comes with a hook and loop closure.
It comes with a moisture-wicking sweatband and comfortable Velcro-adjusting closure. Still, we're just scratching the surface of what that cap has to offer. It's an outstanding deal for anyone who is looking for a premium feel.
Fly fishing hats complete an angler's fishing armor, so choosing the right one is essential for any enthusiastic angler. If you want to add flair to your experience, then buying the right one is crucial. I hope I gave you some insights into these hats. Now, when you go shopping, you'll make better and proper decisions when buying hats. Good luck with your fishing adventure!