As an Amazon Associate, I earn from qualifying purchases. Some of the links below might be affiliate links. This helps me to run the site's maintenance.
Whether you are a professional angler or not, you've probably heard about the Piscifun Carbon X spinning reel. Let's face it. Fishing is one of the most popular leisure as well as a sportive activity for people of almost all ages. So, enthusiastic anglers are always looking to get the best gear they can to imbibe the complete experience of fishing.
That's why top fishing gear providing companies are always looking to come up with the best tools for anglers like us. 
One such essential tool for fishing is the fishing reel. I've used many fishing reels throughout my fishing journey. And, being experienced in this field, I know a thing or two about what makes a good fishing reel and what doesn't. So, very few fishing reels have caught my eye up until this point.
One such fishing reel that I still use today and I would recommend to everyone as a connoisseur of fishing is the Piscifun Carbon X 2000 or the 3000 due to its low weight, high max drag, and line capacity. 
My favorite feature is the carbon fiber body rotor. Continue reading to find all the features.
Piscifun has always been the harbinger of satisfying products for their customers. And they have gone over the top with the new spinning reel. You're definitely to awe in its glory if you give it a try. And in this review article, I'll tell you why you'd want to give this a try. 
But remember that this is my point of view, you might not like all the features it has, and you might require additional features too. But with all that it provides, I believe it makes a good reel for any anglers. So, without further ado, let's dive into the review.
Intro To The Piscifun Carbon X
Piscifun is a renowned company, and they always produce quality products. This new fishing gear hosts a plethora of valuable features that benefit the angler in many ways. It's relatively cheap, and by relatively, I mean, you won't get a reel with this many features in that price range.
The most distinctive trait about this reel is that it is very lightweight while being extremely robust when catching fish. That's the kind of features every angler wishes to have on their reel, and Piscifun does that job seamlessly. It provides incredible distance and accuracy for casting lightweight baits.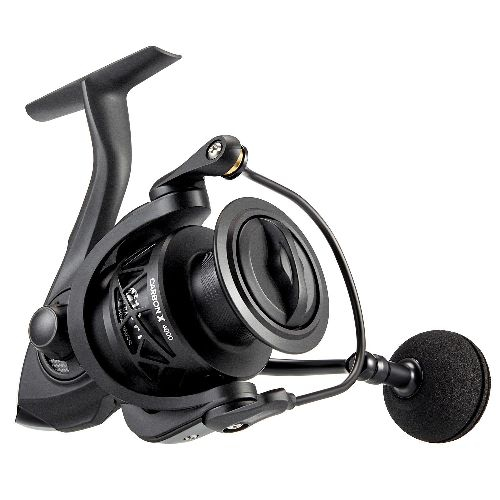 When it comes to smoothness, this reel features a 6.2:1 gear ratio. Although the 1000 model is downgraded to 5.2:1 gear ratio. For those of you who don't know what gear ratio is, it means how many times the spool turns for every single turn of the handle. So, a 6.2:1 gear ratio means that the reel will turn exactly 6.2 times on every 360 degrees spin of the handle.
This reel ratio is an ideal one for fast-paced fishing as you'll be able to retrieve the lines as well as cast lines quickly.
No need to take my word for it; you can go ahead and look at what other people are saying about the speediness and smoothness of the Carbon X here. In the first section I talked about how the carbon fiber body rotor was my top feature, well, the second feature is its smoothness thanks to its good ball bearing quality that matches a good gear ratio.
Ball Bearings
It has 10 primary bearings and 1 roller bearing. It means has 10+1 shielded stainless steel ball bearings that provide a smooth experience and increased functionality and mobility while fishing.
The most astonishing fact about this reel, the one that amazes me the most, is that while hosting these unique features, it can weigh only 5.7oz on the 1000 model. If that's not lightweight enough for you, I don't know what else will satisfy you!
Let's take a look at what key features makes this reel so great.
Key Features
Lightweight Structure: It is one of the lightest out there, weighing only 5.7 oz (the 1000). The body rotor and side plate are made of carbon fiber, so you're bound to have a smooth operation and retrieve performance with a weightless effort.
Also, the build provides increased comfort to your wrists and considerably lessens the possibility of burnout while fishing for your big catch. I even consider the 4000 model light weight at only 9.6 ounces.
Smoothness and Comfort: As we've learned earlier, all models got 10+1 shielded stainless steel ball bearings that hugely increases the overall comfort and provides a seamless experience to the angler. This smoothness is one of the main benefits that come with decreased weight and lightweight structure.
Powerful Retrieve System: With an ideal 6.2:1 gear ratio, the high speed of the Carbon X reel is perfect. So, it helps to cast and retrieve lines quickly and enables the angler to catch fish in quick succession every time.
Robust Drag System: It has three premium oversized carbon washers that allow up to 33lbs drag power. That's a considerable amount of drag power for a reel that doesn't cost a fortune. This incredible drag power allows you to catch monster-sized fish with ease. I've personally tried this with small and large fish, and they can hardly put up a fight against this reel. Just be careful not to rip off its mouth.
Several Complementary Features: Aside from features that make it truly stand out in the market, this reel has several features that make it even more compelling. For instance, it has reinforced anti-corrosion stainless steel, Zinc, and Alloy drive gear, a steady positive click-drag, and many others. Usually, you would find all of these features in a reel much more expensive than this, but they offer you these features for a low price.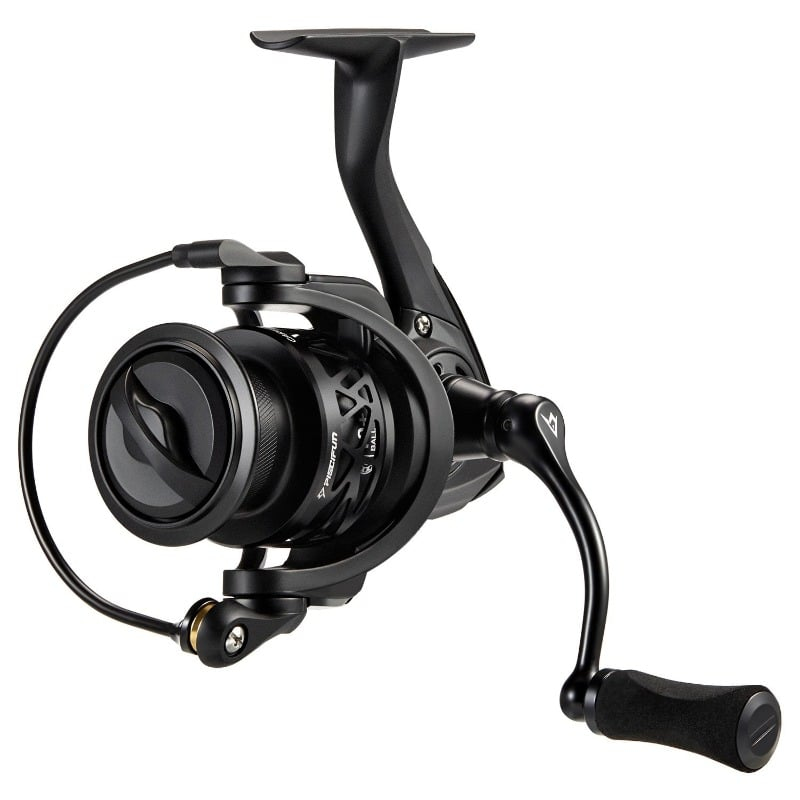 | Size | Gear Ratio | Bearings | Max Drag | Weight | Line Retrieve | Braid Cap. | Mono Cap. |
| --- | --- | --- | --- | --- | --- | --- | --- |
| 1000 | 5.2:1 | 10+1 | 8.8lb/4kg | 5.7oz/162g | 22.4in/57cm | 10lb/110yd | 6lb/100yd |
| 2000 | 6.2:1 | 10+1 | 22lb/10kg | 7.8oz/220g | 30.7in/78cm | 15lb/150yd | 8lb/120yd |
| 3000 | 6.2:1 | 10+1 | 22lb/10kg | 8.0oz/227g | 33.5in/85cm | 20lb/165yd | 10lb/140yd |
| 4000 | 6.2:1 | 10+1 | 33lb/15kg | 9.6oz/272g | 35.8in/91cm | 30lb/270yd | 12lb/215yd |
Maintenance
It is very important to take care and give good maintenance to your carbon x spinning reel from time to time for optimal use.
Make sure to always use the specific maintenance oil and not any kind of oil. People tend to think all oils are meant for everything. A proof of that is, no cooking oil is meant for your car. Would you do it?
I've left here a Piscifun video showing how to take care of this baby.
Comments on YouTube show how amazing this reel is
Is it Worth Your Money?
Piscifun always produces top-notch fishing gear, and they are a company on the rise. Many anglers trust them with their equipment, and they have not been disappointed with what they've got. 
The Piscifun Carbon X is their capstone product, and it has a ton of positive reviews from anglers. And with all the features it comes with, it is undeniably an excellent choice for beginners as well as seasoned anglers. It's an inexpensive reel compared to the advantages it adds to the arsenal of a fisherman. So, it is definitely worth your money.
Conclusion
The spinning flagship carbon-made model from Piscifun is a top fishing gear for anyone interested no matter how experienced the fisherman is.
This fishing reel will deliver performance, value, design, and style at a reasonable cost having a carbon fiber body rotor and side plate.
On Let's Go Bass Fishing I only recommend tackle worth buying and this is reel fits nicely in. If you're not entirely convinced, at least take a quick glance at it!
-You won't be disappointed.